The Department of Computed Tomography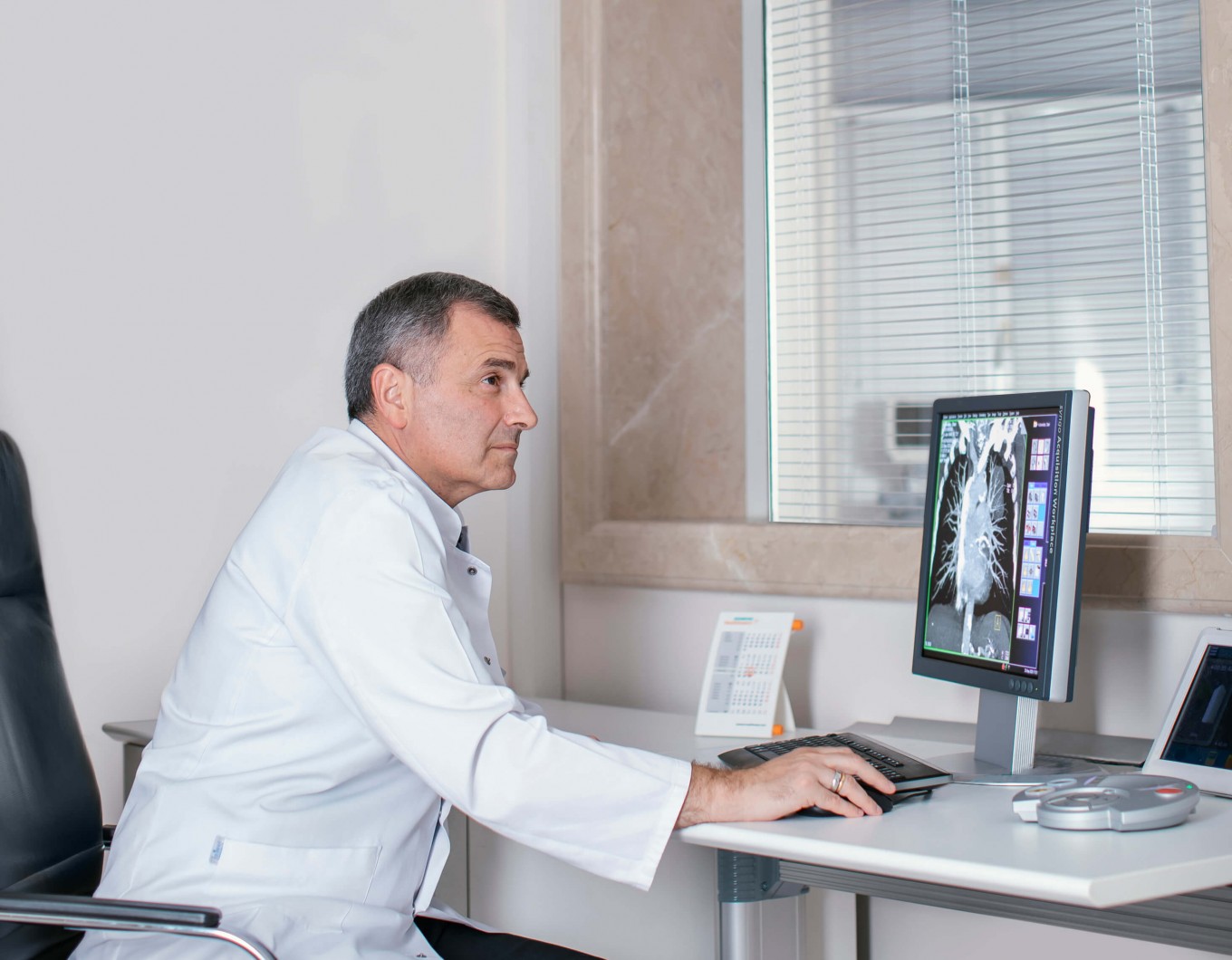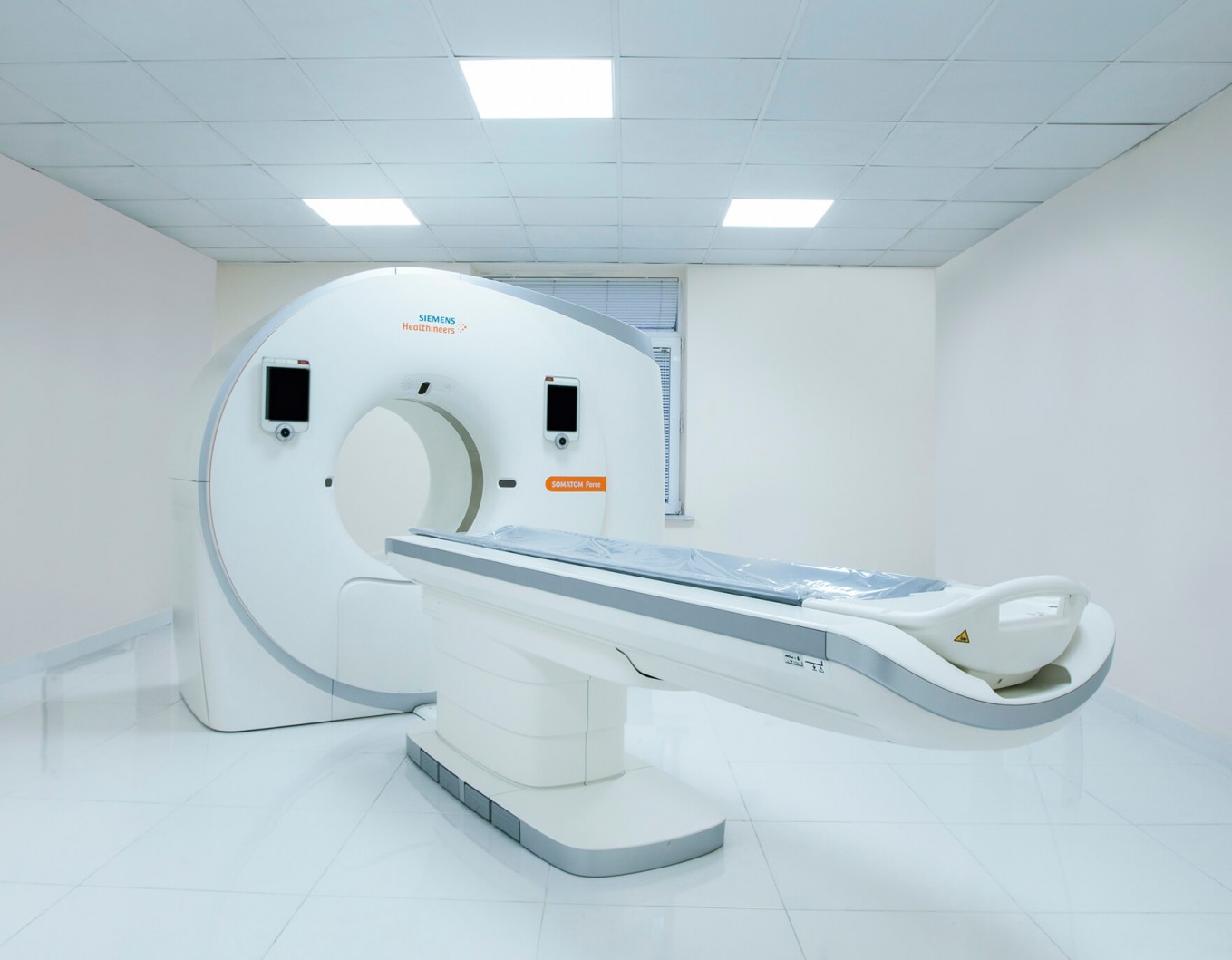 Head of the department - Giorgi Tsivtsivadze
The Department of Computed Tomography of Fridon Todua Medical Center is equipped with 5 state-of-the-art computed tomographs:
Somatom Definition As
Somatom Sensation
Somatom Definition Edge
Somatom Definition Edge Plus
Aquilion One
These tomographs are distinguished by high image quality and innovative software. The highest quality images are obtained by Artificial intelligence-guided tomographs with low doses of radiation.
The Department of Computed Tomography conducts:
Computed tomography diagnosis of the brain, skull, spine, chest, abdomen and small pelvis;
CT angiography;
Brain perfusion scan;
Non-invasive CT coronarography - the examination is characterized by high accuracy, does not require hospitalization and is not characterized with complications. The procedure lasts 5-7 minutes;
CT densitometry - quantitative assessment of bone mineral density and determination of the degree of osteoporosis;
Virtual bronchoscopy and colonoscopy using special programs;
Various intervention procedures.
It is worth to note that the Department of the Computed Tomography was founded in 1991 in our Medical Center by Academician Fridon Todua and it was the first in the region, The Radiologists of this Department have 25 years of experience in this field, they have published up to 200 scientific articles in various international scientific publications.