Laboratory of Immunology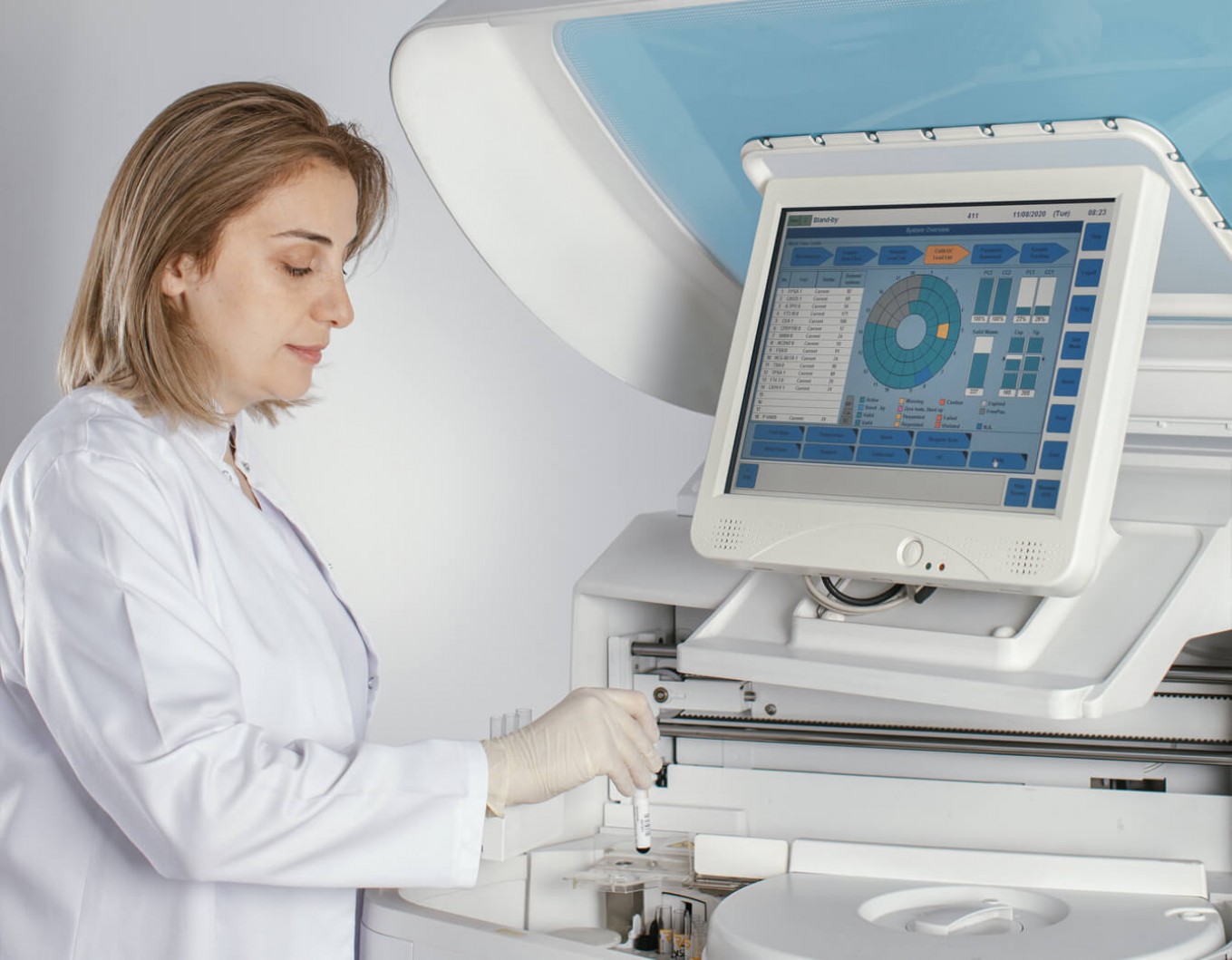 Head of the department - Nino Bekaia
The laboratory is equipped with Roche Diagnostics - Cobas E-411and Orgentec Diagnostics -Alegria equipment
The laboratory performs: diagnosis and monitoring of central nervous system, respiratory tract, gastrointestinal tract, urogenital system, infectious, endocrine and oncological pathologies, autoimmune and allergic diseases using chemiluminescent and immunoenzymatic staining methods.
Cobas E-411 - Fully Automated Immunochemiluminescent Analyzer is equipped with a variety of test panels:
Hormonal fertility;
Thyroid and parathyroid hormones;
Pituitary hormones;
Metabolic disorders;
Cardiac markers;
Inflammation markers;
Tumor markers;
Pregnancy monitoring;
Vitamins;
Infectious diseases;
Hepatitis;
Human immunodeficiency syndrome;
Urogenital infections.
Alegria - fully automated state-of-the-art technology for the diagnosis of autoimmune and infectious diseases. Analyzer allows to examine the characteristics of pathologies of various systems:
Rheumatic diseases - inflammatory and degenerative;
Blood and vascular diseases;
Markers of thrombosis and antiphospholipid syndrome;
Gastroenterological diseases;
Metabolic diseases with rheumatoid dysfunction.
Laboratory participates in the International External Quality Control System INSTAND (Germany). The laboratory is the base for the residency program in Laboratory Medicine of the State Medical University.