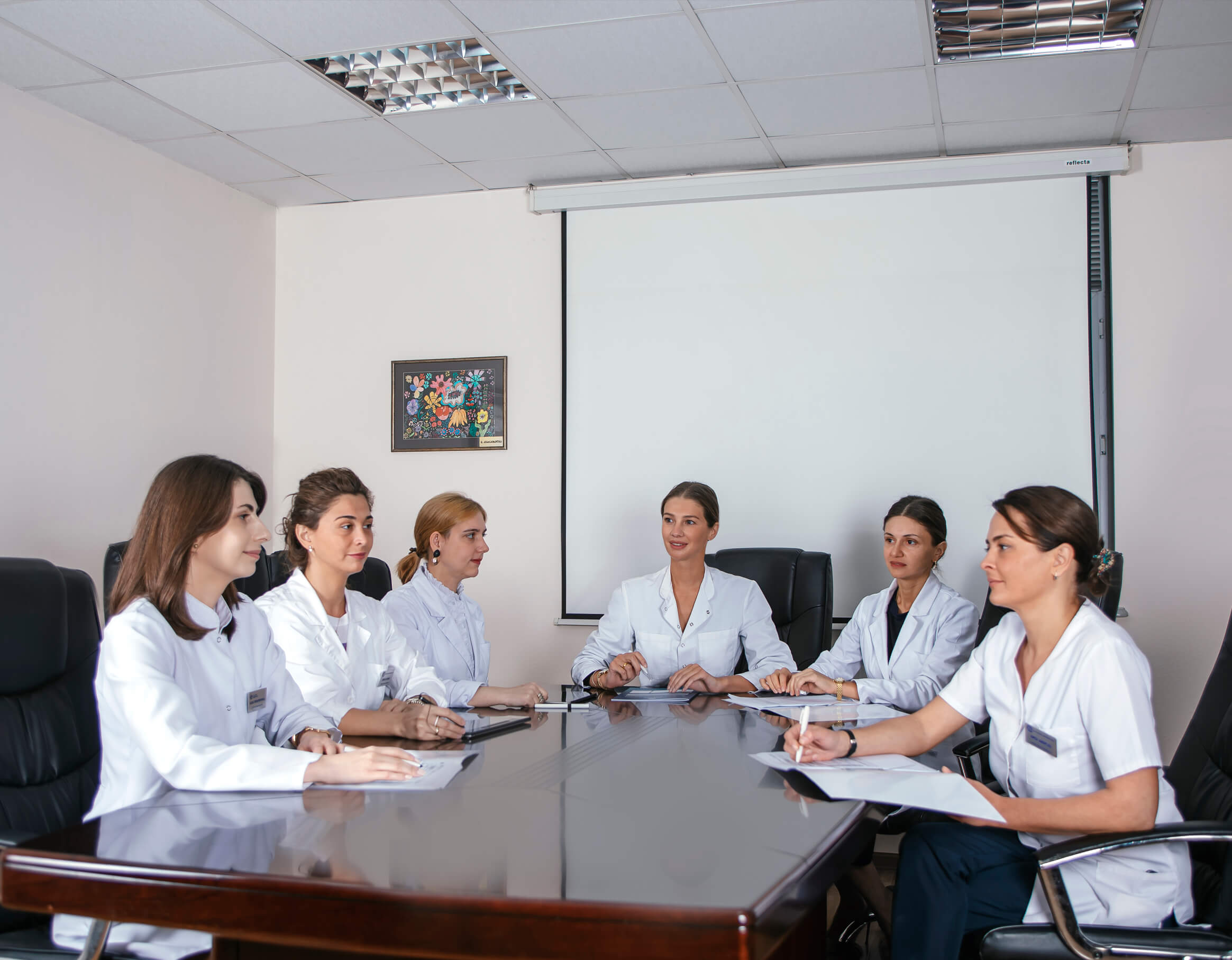 The Department of Clinical Trials conducts trials of Phase I-IV.
The department fully meets the medical requirements necessary for clinical trials in terms of human resources, biological material safety and organization of medical documentation. With a contract based on these services, the sponsor receives the perfect package for a successful clinical trial.
The department has extensive and long-lasting working experience in all areas of clinical trials. Specialists of this Department have unique resources to fulfill successfully all the aims required for the research. Experienced staff gained the trust of leading pharmaceutical companies and research contractor organizations and of multiple inspections of the US Food and Drug Administration (FDA) as well.
The leading positions of the Department of Clinical Trials is determined by the team who have no rivals in this field. Their participation in various successful projects, continuous training in many areas of the medical field and the full protection of the safety of research participants under the supervision of an independent ethics committee is a vivid evidence of all these.
The staff of the department controls successfully the general condition of the participants before engaging in the trial, in the screening process, in the active phase of the trial and in the subsequent period. The planning of any medical manipulation or procedure is well organized, the safety of patients is fully protected. The most comfortable environment created in the Department ensures patients successful treatment.
It should be noted that the different departments of the clinic: radiology, endoscopy, radiation oncology and others are providing medical services not only to the participants of the trials of this department, but also to other participants of ongoing studies in various clinics across the country.
In the laboratory it is possible to carry out successfully general, biochemical, immunological, bacteriological or morphological exams of blood, as well as various tests of molecular genetics. The local pharmaceutical base is equipped with the necessary space for research. The sterile and refrigerated area, which is subject to constant, strict temperature control having refrigeration facilities with different functions, provides proper storage characteristics of medicines and various biological materials (-20 ° C, -70 ° C). Minimal time is required for carrying medication from the pharmacy zone to transfusion area. The proper functioning of these systems is ensured by two generators and therefore the risk of any type of temperature disturbance is completely avoided.
The staff of the department produces any type of medical documentation based on the basic principles of FDA, GCP, ICH, local safety, human rights and full compliance with the standards.
The atmosphere in the Department of Clinical Trials is comfortable and well-equipped that ensures excellent working environment for monitoring and audit visitors.