Department of Neurosurgery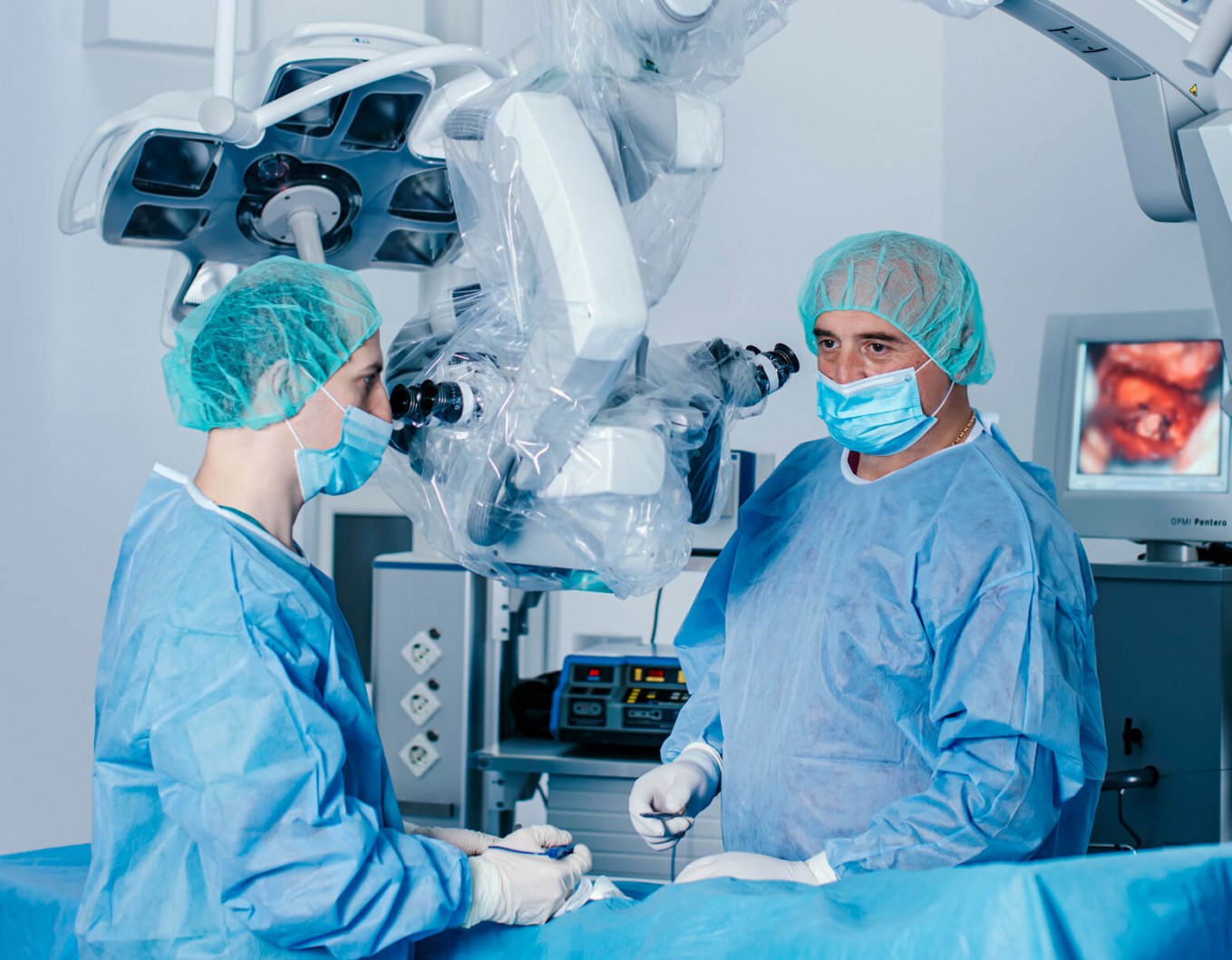 Head of the Department - Davit Berdzenishvili
In the Department of Neurosurgery surgeries on brain, peripheral nerves and spinal cord pathologies are performed using modern methods of diagnosis and treatment.
The surgery block of Fredon Todua Medical Center is equipped with modern high-tech equipment - which allows to perform the most difficult surgeries and minimal risk of postoperative complications.
Neuro oncology:
Benign and malignant tumors of the brain;
Spinal cord tumors (intra- and extra-medullary tumors);
Pituitary adenoma (endoscopy);
Meningioma and neurinoma;
Developmental abnormalities of the brain;
Colloid cyst of the third ventricle;
Secondary brain damage (metastases);
Parasites causing brain damage;
In the case of glial tumors, the fluorescence -guided resection is used.
Vascular diseases of the brain:
Cerebral vascular aneurysm (aneurysm clipping);
Arteriovenous malformation;
Treatment of spinal pathologies:
Intervertebral disc herniation (microdiscectomy);
Unstable spine;
Lumber displacement (spondylolisthesis);
Cranial and lumbar trauma (surgical and conservative treatment);
Surgical treatment of trigeminal neuralgia (microvascular decompression);
Hemifacil spasm (microvascular decompression of the facial nerve).
Treatment of hydrocephalus:
Endoscopic third ventriculostomy;
Ventriculoperitoneal shunting;
Ventriculo - atrial shunting;
Lumber-peritoneal shunting;
Reconstructive Neurosurgery:
Restoration of the integrity of the postoperative skull/calvarial skull defect with 3D modeled implants;
Surgical treatment of epilepsy.
Peripheral nerves:
Carpal tunnel syndrome;
Cubital canal syndrome.