Department Radiation Oncology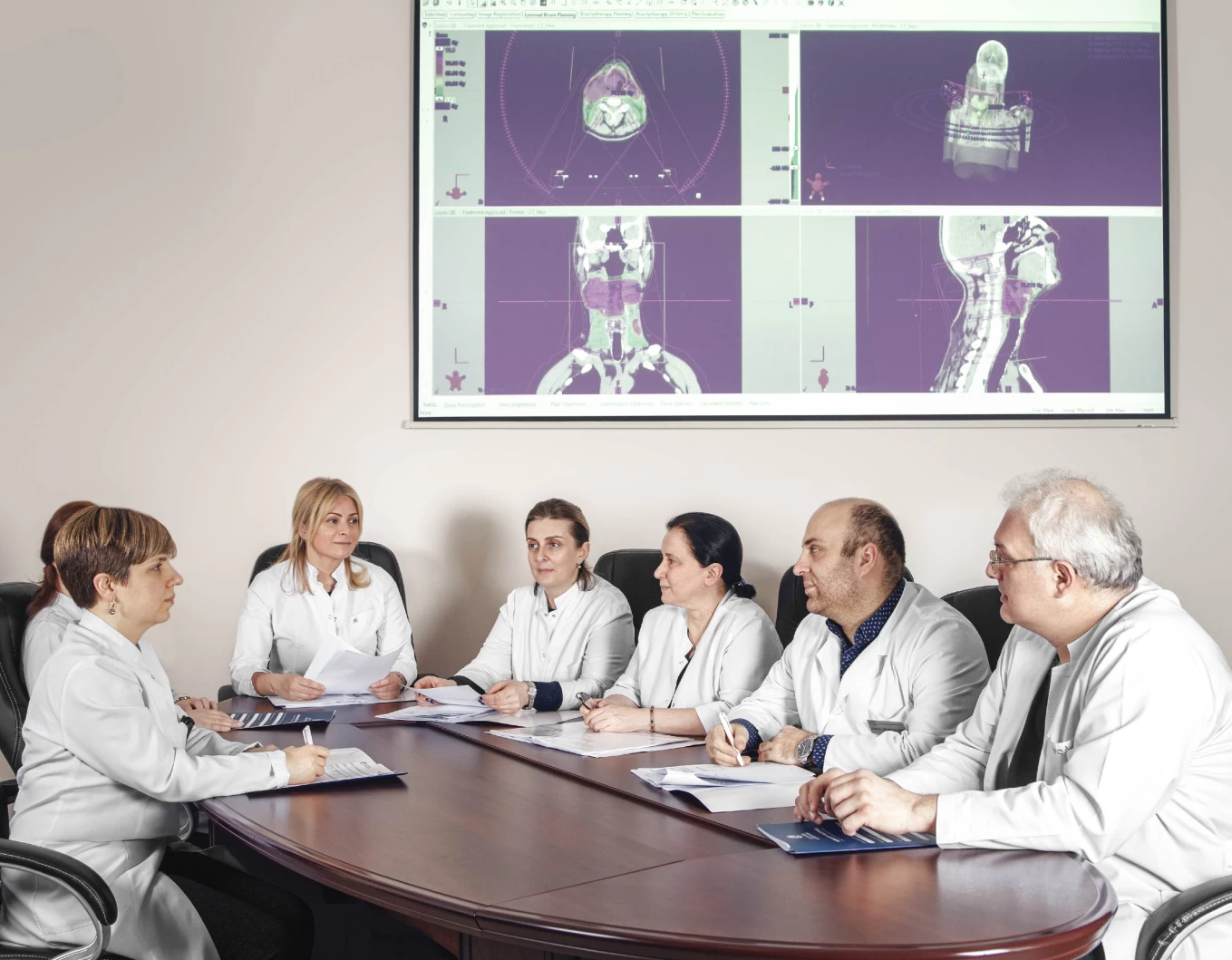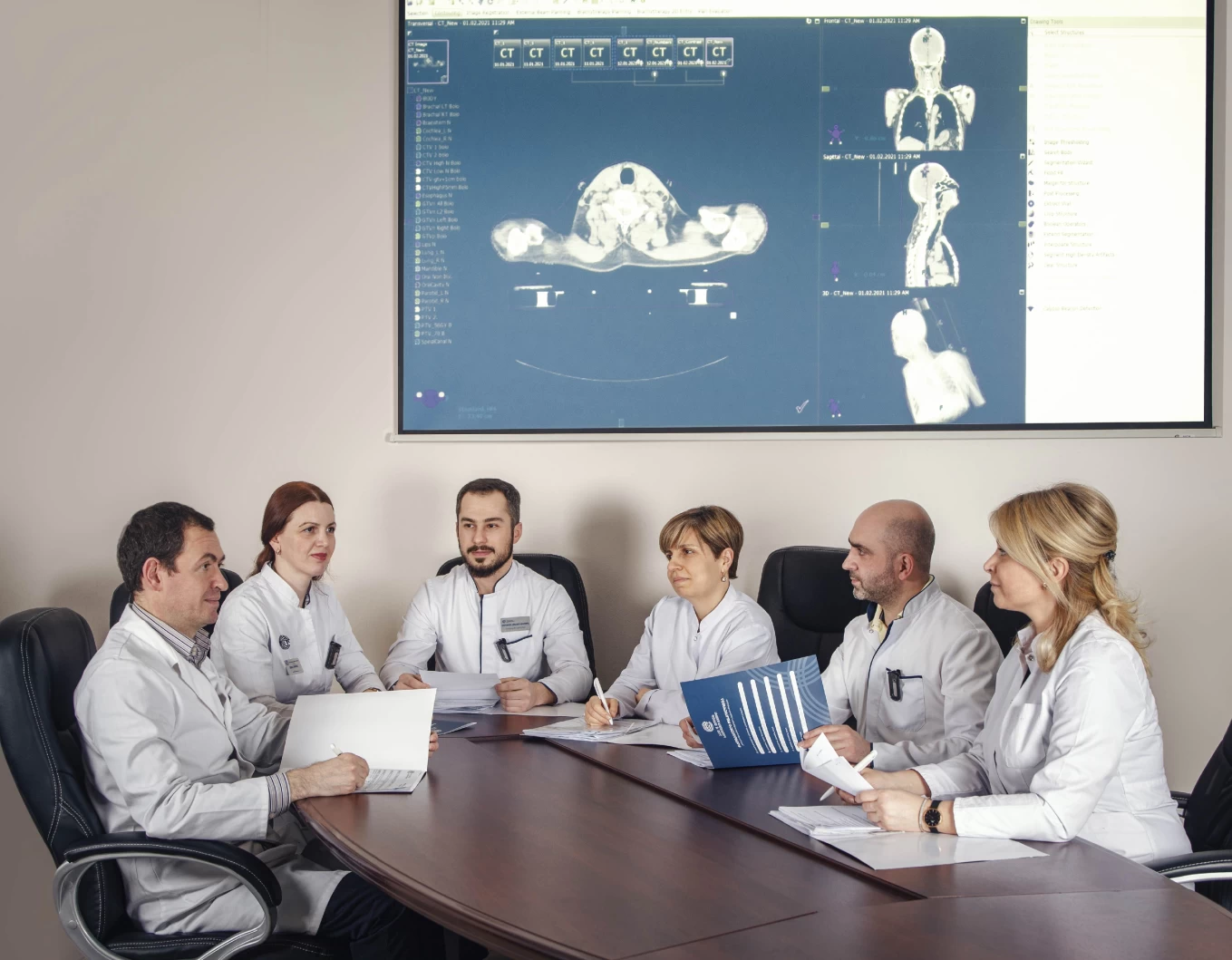 Head of the department - Natalia Jankarashvili.
The Department Radiation Oncology of Todua Clinic is equipped with two latest generation linear accelerators TRUEBEAM and a radio surgical system – EDGE, VARIAN for external beam therapy. These devices integrate special computed tomography with synchronization 3D imaging and treatment technologies allows patient to receive faster and most precise image-guided radiation therapy with maximum protection of healthy organs and tissues
The device makes treatment procedures easier for patients because the latest technologies provide fast irradiation procedures, therefore they are not limited in length of treatment.
The system of the apparatus, together with the working personal, monitors the accuracy of the radiation settings every 10 milliseconds throughout the entire cycle of radiation therapy.
EDGE and TRUEBEAM devices give a chance for treatment to those patients who otherwise would not be able to undergo radiation therapy. Physicians have the ability to irradiate several abnormal foci simultaneously with maximum protection of the surrounding healthy tissues. Radiation therapy according to international guidelines is available for all localizations for which this treatment is designated, namely head, neck, central nervous system, lung and mediastinum, breast, abdominal and pelvic region tumors, as well as systemic diseases, e.g. Lymphomas.
With these devices it is possible to carry out radiotherapy treatment at the international level using all modern technological possibilities, including:
3DCRT -3D conformal radiotherapy;
IMRT-Intensity Modulated Radiotherapy;
RapiDARC- Volumetric Arc Therapy;
SRS / SBRT Stereotactic Radiosurgery / Stereotactic Body Radiotherapy;
RPM Respiratory Gating Synchronized Radiotherapy.
RPM Gating, or radiation-synchronized radiation therapy, allows clinicians to correlate the location of the tumor with respect to the patient's breathing cycle.
SRS / SBRT - EDGE is a state-of-the-art radio surgical system that allows oncology patients to undergo radio surgical treatment without leaving the country. This device performs one or more high-dose fractional radio surgical treatments of both intra and extracranial formations.
Georgia is the first country in Eastern Europe and Asia where the device has been installed. It is noteworthy that this system is installed in advanced oncology clinics only in several European countries and the United States.
Unlike other radio surgical systems, EDGE is distinguished by its accuracy and speed of treatment. Radiation of healthy tissues near the tumor is minimized with this system.
This device allows radiation oncologists and medical physicists to select different treatment options for difficult cases. EDGE can be used to treat patients who would not otherwise be able to receive radiation therapy.
The device is the gold standard in the treatment of radio surgical patients and has the ability to control the accuracy of irradiation parameters throughout the treatment cycle.
The Department of Radiation Oncology is also equipped with a brachytherapy device GammaMedplus iX. "Brachytherapy" or "contact radiotherapy" is one of the directions of radiation therapy, which implies placing the radioactive source to the tumor as close as possible with the appropriate device "applicators".
As a highly effective method of treatment Brachytherapy is widely used all over the world. The advantage of this technology is that by delivering the radioactive source directly to the target, we are able to radiate the tumor with high dose and at the same time protect the surrounding healthy tissues with maximal possibility.
Technological advances have led to the fact that today brachytherapy is widely used to treat skin, female genitals, prostate gland, breast, head, neck, esophagus and other malignant tumors.
In some cases this method can also be used for postoperative or posttraumatic scar (keloid) tratment.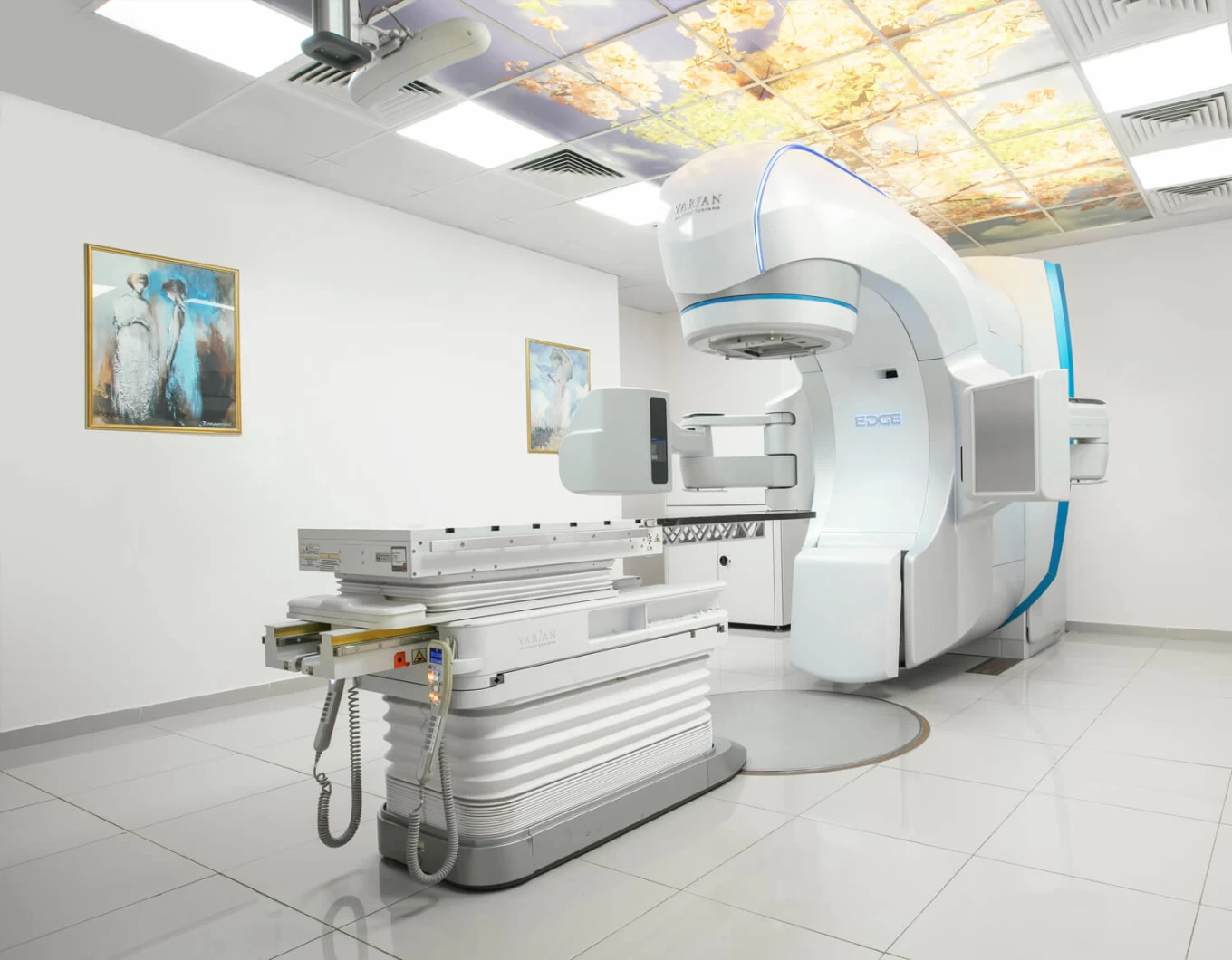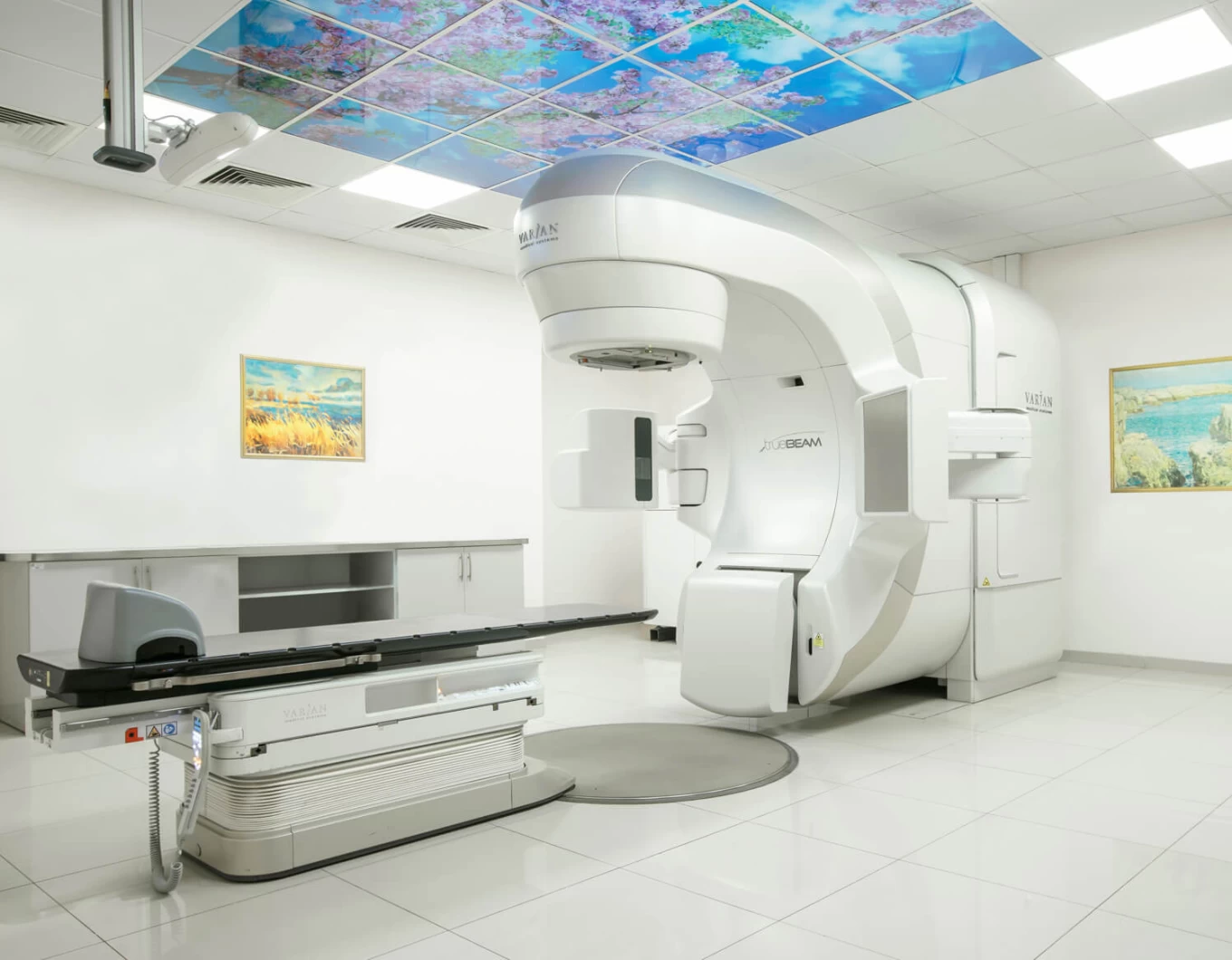 ტექნოლოგიურმა წინსვლამ განაპირობა ის, რომ დღეს უკვე ბრაქითერაპია ფართოდ გამოიყენება კანის, ქალის სასქესო ორგანოების, წინამდებარე ჯირკვლის, სარძევე ჯირკვლის, თავ-კისრის, საყლაპავის და სხვა ავთვისებიანი სიმსივნეების სამკურნალოდ. აღნიშნული მეთოდით ასევე შესაძლებელია გარკვეულ შემთხვევაში პოსტოპერაციული ან პოსტტრავმული ნაწიბურის (კელოიდის) მკურნალობა.