Department of Surgical Proctology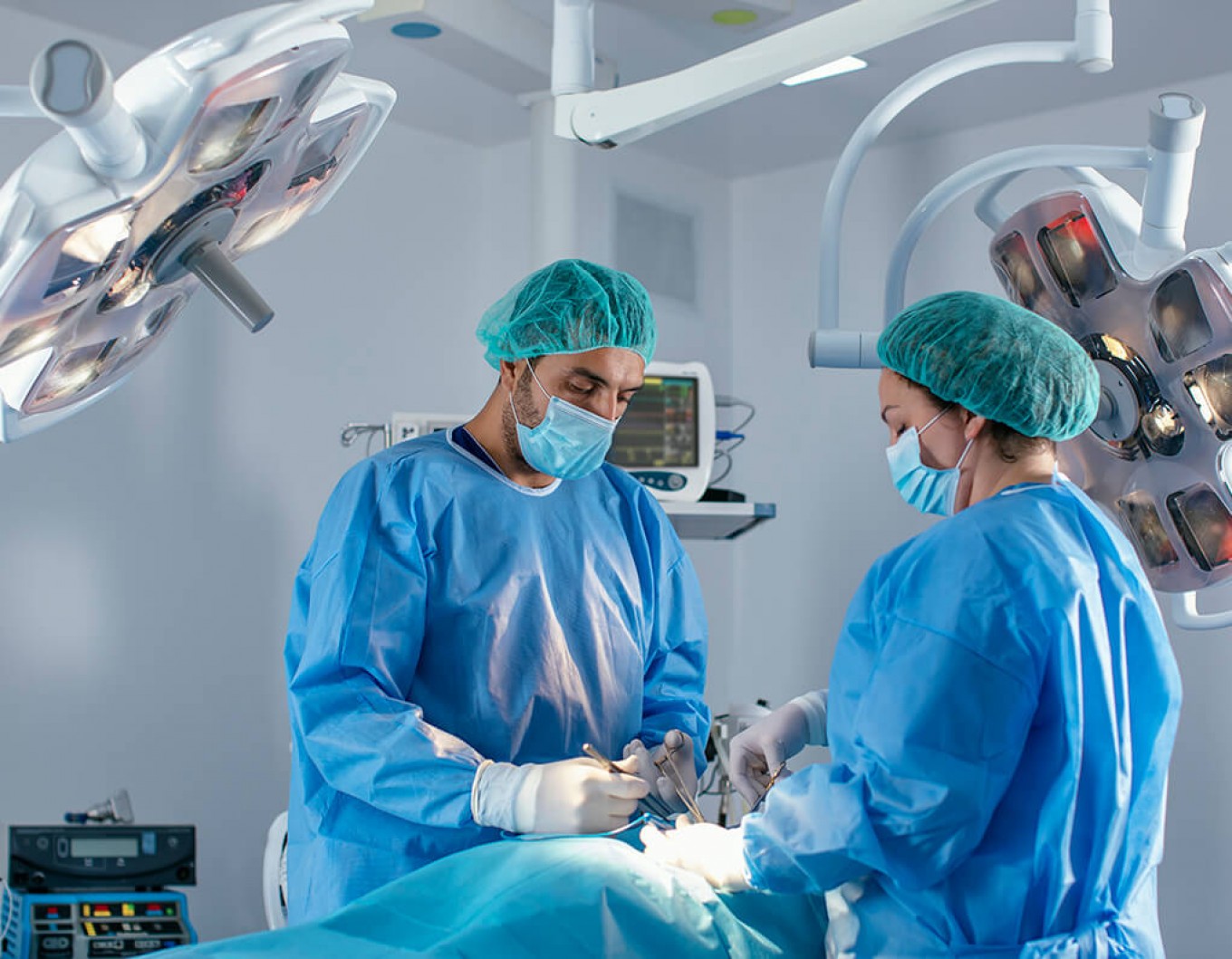 Head of the Department - Erekle Gratiashvili
Proctological diseases are one of the most common problems of modern humanity. The most common among them is hemorrhoids, which affect the vast majority of the adult population. Its manifestation begins with slight discomfort and a small amount of bleeding during defecation and without treatment it can lead to severe illness and disability. In the early stages, medical treatment and mini-invasive procedures prevent further progression of the disease and in 95% of cases the progression and heavy surgery is avoided.
Timely detection of pathology and immediate treatment is essential in the management of proctological diseases!
In the Department of Surgical proctology at Fridon Todua Medical Center diagnosis and treatment of the following diseases is carried out:
Hemorrhoidal disease;
Anal fissure;
Paraproctitis;
Tumors of the perianal area, anal canal and rectum;
Sharp condylomas;
Prolapse of the anal canal and rectum;
Anal sphincter insufficiency;
Recto-vaginal fistula;
Rectocele;
Pilonidal cyst (coccyx epithelial hole);
Anal itching;
Inflammatory diseases of the colon and functional disorders;
With the latest equipment available in the clinic, we provide complete diagnosis, treatment with minor invasive methods, fast and painless operations. The following types of manipulations and operations are performed in the Department of Surgical Proctology:
Anoscopy;
Sphincterometry;
A thorough study of the functioning of the pelvic floor muscles and provide appropriate consultation to patients;
Ligation of internal hemorrhoids;
Infrared photocoagulation;
Mini-invasive interventions with ultra-high frequency radio waves: in the treatment of hemorrhoids, anal fissures, condylomas, perianal fissures, thrombosis;
Laser hemorrhoidoplasty;
Tibial hemorrhoidectomy without sutures using modern equipment;
Circular hemorrhoidectomy;
Operations of different complexity on fistulas, laser obliteration of the fistula canal;
Excision of epithelial holes;
Laser obliteration of uncomplicated epithelial hole;
Operations on sphincter insufficiency and rectal prolapse;
Surgery on tumors of the rectum and colon of various complexity.